HOLLAAA PEEEPSS! Here's to a GREAT Easter Sunday!! All around the WORLD!! 🙂 I saw the new Pope on TV this morning. Seems like a kool guy! I like him! Not at all like the previous creepy looking guy!
Okaaayy? Hollaa…
I am going to wake my sweet love..I know she must have been awake all night working..There's much more to radio than many people realize. OOHH! Criminal Minds is back on! Baby turned me on to this show!
Shamar Moore (sp) is so fucking sexy! You know he has to know it too! Whew!
HHAAAAA! That's hot! Gonna go gently stroke Baby with my nails..She can't stand to be woken up!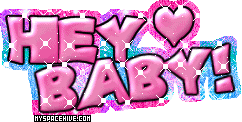 More Myspace Graphics
We love you guys!
HAPPY EASTER!!
S&B