Holla Peeps! I hope this blog finds you in good health and spirits! If you are like us, and fighting this flu, or any other illness, our hearts are with you.
This flu season is NO JOKE!! DAYUM! One minute you're fine. The next minute, you're on your ass! All you can do is lay there. Wait for the shit to work it's way through you. Personally, I like the Zicam products. Holla at Zinc! The magic potion. However, even Zinc is taking a while to work on this beast of a flu. WTF? That's aaiight! We're on the mend now. Hopefully with enough antibodies so that we don't get it again!! HOLLA! NO NO NO! Don't want this thing again! Time to kiss it goodbye!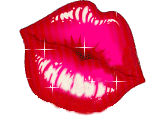 Anyway Peeps..I'm gonna go and chill out..Whew! I am so sick of being sick! lol
Until Laterz!
Your girl,
Schree
MUAH!